This practical online course will help you through your business journey. We coach, educate, and train entrepreneurial mothers like you, to build and grow your business on a strong and solid foundation so you can succeed. We help you to reach your highest potentials as a Business Mom.
Many mothers just like you, start a business on a fragile foundation, do not know how to monetize their talents, and be successful with it at the same time. As a mother, you have multiple heads on to serve, and you are helping everyone and anywhere. 
More than 70% of Business moms' companies end within 4 years. Wanting to help others, we forget to help ourselves, lose focus, and reach to a breaking point where we did not wanted to be.
Our course 'Become a successful Business Mom' is designed to guide you through all the relevant aspects and topics you need to create your Business canva as we call it the 'Business Mom Blueprint'.
We'll help you with meaningful relevant topics that other coaches or trainers don't address from the beginning.
Experience shows that to build a successful business you need many detailed information to get you on the right track. If you don't, you reduces your chances of success. And you increase the risk that your company does not succeed.
This is one of the basic reasons and/or the problem we are going to help you with.
You are going to make a business plan that suits you and that will grow with you. You can also use this business plan, with a little addition, when applying for financing. But our aim is to help you in such a way that you do not need a bank.
We believe that with our strategy you will be able to develop a healthy business, without putting yourself into debt.
It doesn't even matter if you want to stay small or become a large international company. The practical and relevant topics you'll be working on over the next 13 weeks will provide you with a solid foundation to succeed with your company and your personal life.
In this course, we help you to focus on these points of improvement:
Business Health | Business Leadership | Mindset & Lifestyle
When you work on your blueprint or canvas, you will discover the secrets of 9 experienced Business Moms, including Ichel. They have taken the valuable time to help and inspire you. They are Women, Mothers and Entrepreneurs, just like you, with real stories. Even on topics you don't expect.
This is a completely life-changing course. Other than that, if you take the 12-month bundle, you will have a full year's membership. You will also get the free choice between many in-depth courses, trainings and live events. We will be focussing on the areas of: Business Health, Business Leadership, Mindset & Lifestyle.
In short, everything you need to be a successful Business Mom or entrepreneur are in the Campus. All of it is designed to help you create that lifestyle where you can pursue your career as an entrepreneur without feeling guilty, and where you no longer have to choose between your ambition and your family happiness!
DURING THIS COURSE, WE HELP YOU FIND OUT:
What motivates you
How to create a product or service 
How to use your talent
How to put your product or service on the market
And show you what needs to be there to build a solid foundation for your company during the first years.
This program will also help you to find out your strength for how to remain standing when things become tough during your business journey. 
WHO IS THIS COURSE FOR ?
Every Business Mom or entrepreneur who is offering high-priced services or products, such as a coaching program, consulting services even retail products. You, who knows how difficult it is to stand out and build a successful business. Most of the time, it is your mindset that is playing you around and sabotaging your tactics. Does this sound familiar? Then this is the course you need to jump in now.
WHAT SKILLS DO I NEED?
This class is primarily (but not exclusively) a practical course. You will be developing insights and skills, and growing beyond the obstacles that are holding you back from making the kind of money that you desire.
This course includes worksheets to guide you through the process. You WILL need to have basic Excel and Word skills, but we also added templates all done-for-you, so you do not need to create anything from scratch.
This course is short, easy to comprehend, and implementable. You will be investing 2 to 3 hours a week and get massive results.
Pay attention to what is coming
This course is in Dutch. All the following sequenced courses will be in English. Why? Because we are Business Mom International. We coach and train you not only to do business in Dutch speaking countries but to expand all around the world. Think big and grow big, isn't it? We are hear to help you grow your business globally.
When you register for our course, you'll also get:
Access to the private, permanent group for 'Become a Successful Business Mom (WSOM)'. You will be able to ask and answer questions and share projects and ideas with other entrepreneurs
All downloadable materials
Done-for-you templates available
12 months access to your student area
Access to all free courses and resources
You will be the first to know when we have new courses, training, masterclasses, updates available, and other amazing life-changing events!
Let's build your business, together!
Already have an account? Click here to Log In
This course is currently available in Dutch only, but the English version is coming soon

!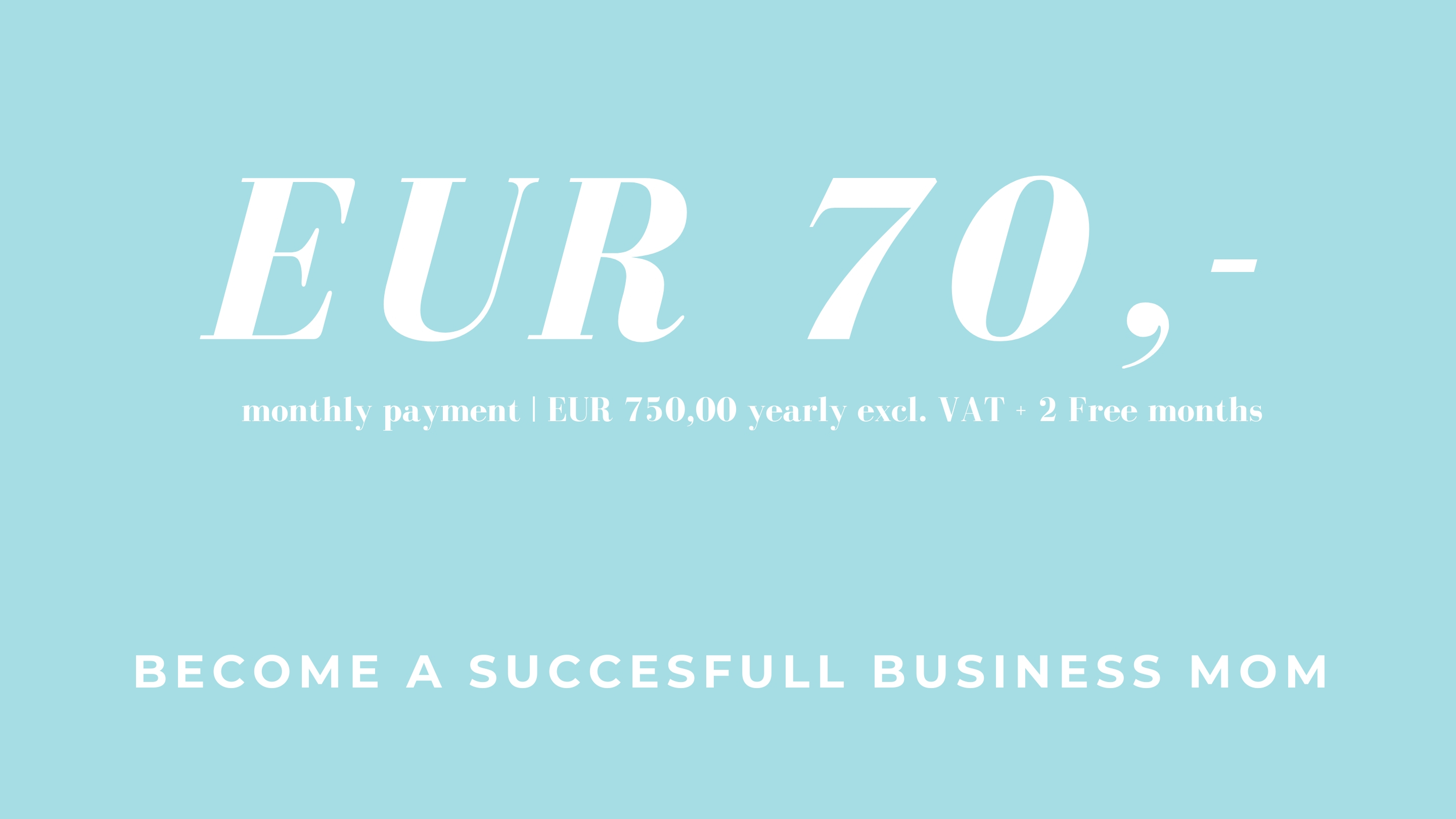 Enroll here for the course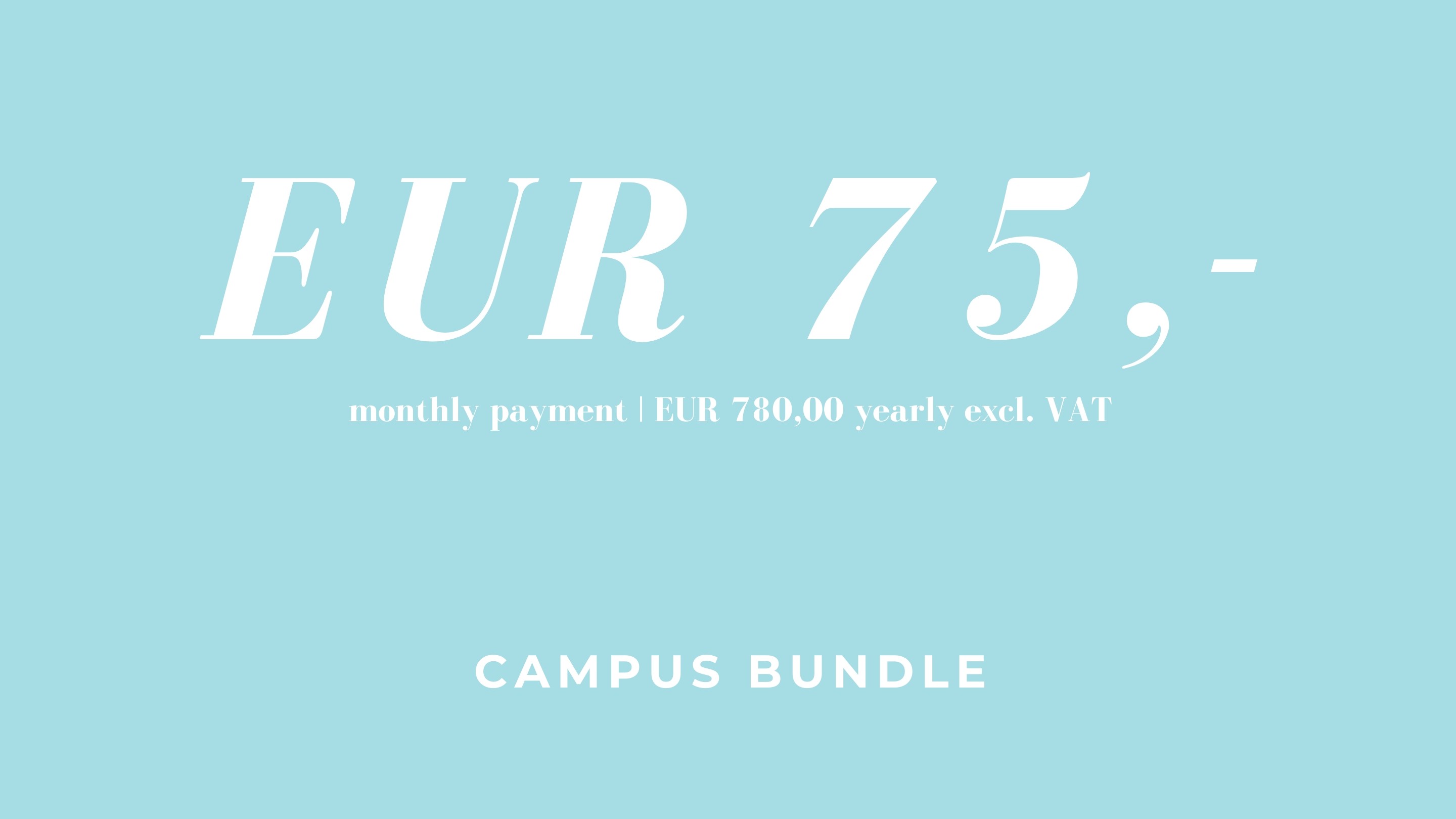 Choose the Campus Bundle and access all courses
*Our program is a proven process for solving particular challenges in a business mom lifestyle like financial worries, work-life balance, how to grow a business, organize a team to support you, and more. It is all created for you to implement quickly into your personal -, family lifestyle and business development journey. Our course 'Become a successful business mom' is entirely in Dutch now. We will soon announce the launch of the English version. Be the first to know! Interested? Subscribe here: https://bit.ly/36g2QYw